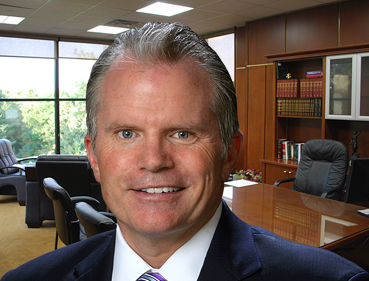 Mike Cox is the leader of the Mike Cox Law Firm. Cox brings unparalleled experience and unique perspective to the practice of law as a former Michigan Attorney General and renowned trial attorney with an extraordinary record of success.
Cox's record as a very successful litigator led to appearances on Court TV and Dateline NBC, while his leadership of complex litigation's as Michigan's Attorney General landed him on the pages of Wall Street Journal, New York Times, and in the national television media. Drawing on his experiences as trial attorney in well over 125 jury trials and experiences as Attorney General, Mike helps clients navigate an increasingly competitive business world and complex regulatory environment.
Mike focuses his practice on all manner of business and commercial litigation ranging from trade secrets to commercial disputes, while also representing clients in administrative hearings before regulatory bodies. Mike also has represented clients before Congress and in Department of Justice inquiries.
Mike was not only elected to statewide office twice, but co-chaired President George W. Bush's and Senator John McCain's presidential campaigns in Michigan. During his time as Attorney General, Mike was chairman of the Republican Attorney General's Association, while also being elected by his Democratic and Republican peer to head the Homeland Security Committee of the National Association of Attorneys General. More recently, Mike assisted in Governor Rick Snyder's re-election campaign debate preparation – playing Snyder's Democratic opponent – and assisted in newly-elected Wayne County CEO Warren Evan's transition team. As a result of these varied experiences and leadership opportunities, Mike also provides counsel on high-stakes government and regulatory matters such as commercial litigation, financial regulation, anti-trust cases, energy and utility rate regulation, climate change, and gaming matters.
For over 20 years, Mike Cox has been relentless in achieving success for his clients in the public and private sector. His tenacity as a litigator and skills as a negotiator provide our clients with the winning edge. Mike Cox is a graduate of the University of Michigan and University of Michigan Law School, as well as a former enlisted Marine Corps rifleman.
In his spare time, Mike and his wife Laura, Associate Speaker Pro Tem of the Michigan House of Representatives and a former federal agent, hang out with their four children and two grandchildren at wrestling meets, ballfields, and gyms.