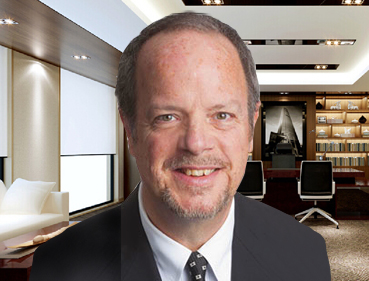 Donald J. Hutchinson, a member of the Michigan Bar since 1986, is an associate at The Mike Cox Law Firm P.L.L.C. Mr. Hutchinson specializes in commercial litigation, commercial law, and bankruptcy.
Mr. Hutchinson received his law degree from the University of Michigan Law School in 1986 after earning his undergraduate degree at the University of Michigan-Dearborn, with High Distinction, Honors Program, in Political Science, in 1983.
Prior to joining The Mike Cox Law Firm P.L.L.C., Mr. Hutchinson practiced commercial litigation, commercial law, bankruptcy, and bankruptcy litigation in large private law firms in the Detroit area for over 25 years.   He has successful first-chair trial experience in multi-million-dollar cases.  He has argued and briefed cases in the United States Court of Appeals for the Sixth Circuit, United States Court of Appeals for the Third Circuit, and U.S. district and bankruptcy courts in Detroit, Delaware, New York, Chicago, and other courts throughout the country, as well as representing clients in Michigan state courts.
For example, in 2006 and 2007, he obtained the dismissal of over $15 million of bankruptcy preference lawsuits against four clients in the U.S. Bankruptcy Court in Wilmington, Delaware and successfully defended that judgment in the Delaware federal District Court.  When the case was appealed further by the opposing party to the U.S. Third Circuit Court of Appeals, it was joined with similar cases against numerous other defendants totaling over $50 million.  Mr. Hutchinson was selected by the whole group of defendants to argue the case on their behalf, which Mr. Hutchinson did successfully in In re American Pad & Paper Co., 478 F.3d 546 (3d Cir. 2007).
Mr. Hutchinson's writing the trial court and appeal briefs successfully contributed to the dismissal of a multi-million-dollar class action lawsuit against a national automobile finance company concerning its practices in handling reaffirmation agreements with consumers in chapter 7 bankruptcy cases.  Pertuso v. Ford Motor Credit Co., 233 F.3d 417 (6th Cir. 2000).
Mr. Hutchinson has also advised and counseled clients concerning the laws of secured transactions, Article 2 sales, intellectual property, labor laws, environmental laws, municipal finance, international insolvency, and negotiable instruments.
Early in his career, Mr. Hutchinson served as law clerk for The Honorable Gerald Rosen, U.S. District Court Judge, in Detroit.  While in practice, he has also served as adjunct faculty part-time, teaching the bankruptcy course to law school students.
Best Lawyers in America – Bankruptcy Litigation 2012-2014
DBusiness Best Bankruptcy Creditor-Debtor Rights Lawyer, 2013
American Lawyer Media Top Rated Lawyer in Commercial Litigation, 2012
Michigan Super Lawyers – Bankruptcy & Creditor/Debtor Rights, 2006